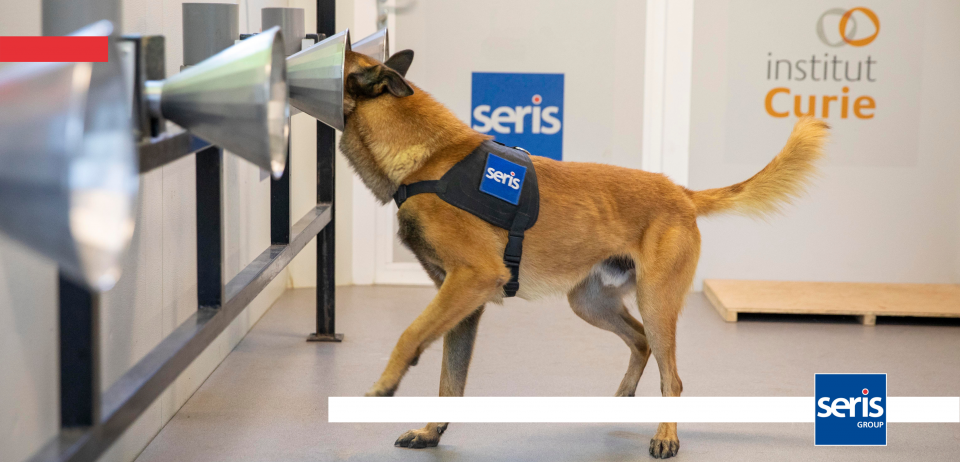 On this World Cancer Day, the Seris Group is proud to highlight a commitment dear to the values of the Seris Group: the KDOG project - Cancer Detect Group.
Since 2017, the Seris Group has been a patron of the Institut Curie for the KDog project combining prevention and protection through the use of the canine sense of smell as a new technique for early diagnosis of breast cancer. As dogs' olfactory capacities are far superior to those of humans, canine experts are now applying these unique odorology techniques to the medical field.
This promising project was awarded the Special Jury Prize at the Trophées de la Sécurité in September 2021. 800 security professionals gathered in Paris to reward the best security innovations in 4 different categories.
To learn more about the KDOG project, discover or rediscover the following articles. Contents available in French only:
Haven't watched the KDog project summary video yet? It's over here: