A family group looking to the future and committed to sustainable and profitable growth
In order to ensure the durability and independence of the family-owned Group and to pursue its sustainable and profitable growth, the company's governance is structured around two bodies: the Governance and Animation Board and the Executive Committee. 
 
THE EXECUTIVE COMMITTEE (EXCOM)

The Group's Executive Committee (EXCOM), headed by Patrick ABGRALL, is responsible for implementing the policy defined by the Governance and Animation Board and for the operational management of the Group's activities in Europe and Africa. 

MEMBERS OF THE EXECUTIVE COMMITTEE
Patrick ABGRALL
CEO of SERIS Group
Patrick ABGRALL joined the group in January 2020 and took over as President of the Executive Committee as the SERIS Group adopted its new governance model. He has acquired extensive experience in France and abroad within international groups in the fields of BtoB service, building technologies and fire & security: Tyco, Chubb and Johnson Controls in particular. He has developed 15 years of experience in General Management in France, Canada, the United States and more recently in Great Britain.
 Patrick ABGRALL is a graduate of the Ecole Nationale Supérieure de Chimie et Physique de Bordeaux.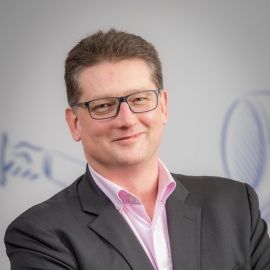 Cédric PERIER
CEO of SERIS France
Cédric PERIER has been CEO of SERIS France since November 2020. A graduate engineer from the Ecole Française d'Electronique et d'Informatique (E.F.R.E.I), Cédric PERIER forged his first arms in the world of IT (Infrastructures, Datacenters, Networks, Cybersecurity, Cloud) and associated services. He has held various general management positions within the SPIE Group, which he joined in 1999. Before joining the SERIS Group, he was Managing Director of SPIE ICS, the SPIE Group's digital subsidiary.
Tomasz WOJAK
CEO SERIS Konsalnet Poland
Tomasz WOJAK is at Konsalnet Group since 1995 and a member of the management boards since 2000. On May 31, 2019, SERIS acquires Konsalnet, henceforth renamed SERIS Konsalnet. 
Tomasz WOJAK holds a Master's degree and an MBA and is also a lecturer at the WSB University in Warsaw. He is also President of the Polish Association of Employers (security agencies) as well as Vice-President of the Federation of Polish Entrepreneurs. He was awarded the Bronze Cross of Merit by the President of the Republic of Poland for his engagement in employment support program for people with disabilities.
Christophe SEGAERT
CEO of SERIS Benelux
Christophe SEGAERT joined SERIS Group in november 2020 as CEO Benelux. For a little over 10 years, Christophe has held general management and leadership positions in a wide variety of sectors and environments within service and technology companies facing changes in their business models. Since 2007,Christophe has been CEO of 2 subsidiaries of bpost, the Belgian post (Deltamedia and eXbo), CEO of the family group Artoos and Chief Commercial Officer of the Telecom operator VOO.
Daniel MURCIANO
Group CFO
Daniel MURCIANO joined SERIS Group in 2020 as Group Chief Financial Officer. He has built his career as a Finance executive within several leaders in their field: DELOITTE in financial audit, then ENGIE in transversal roles and Finance management, CMA CGM (maritime transport) as Central Financial Control and Accounting Director as well as during 2 missions in Interim management.
Ariane MALBAT
Chief Human Resources Officer
Ariane MALBAT has a solid experience in the field of human resources in various sectors. After an initial experience in the automotive sector, she continued her career in the cosmetics sector at Bourjois and then Chanel Parfums Beauté as Human Resources Manager.
She then joined Stelia Group in 2010 as Operations HR Group, before joining the Airbus aircraft production site in Saint-Nazaire in 2014 as HR Director. She joined SERIS France as Human Resources Director in 2016 before being appointed Chief Human Resources Officer in 2020. Ariane MALBAT holds a Master's degree in "Organisation and Human Resources".
Sophie LECLERC
Chief Legal & Compliance Officer
With a strategic and operational vision of the Legal Director's job, structured by more than 20 years of experience in companies of various sizes and organisations, Sophie LECLERC has worked in various lines of business within the services  sector.
Holder of a Postgraduate Degree in Business Law and of the Executive Master General Counsel Sciences Po, she was able to put her skills to good use as Legal Manager within the ACCOR Group for 10 years, and as Chief Legal Officer, member of the EXCOM of the B&B Hotels Group for more than 11 years. Sophie LECLERC joined SERIS Group in January 2021.