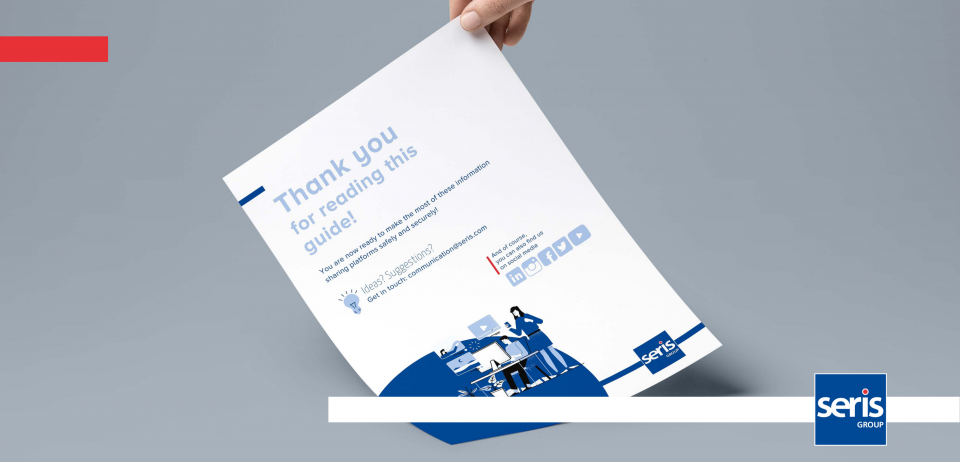 One year after the official activation of a Group social media strategy, we are launching a guide to using social networks for internal use by Seris employees!
Every day, social networks offer new opportunities for communication and interactivity between people and organisations, whether for professional or personal use. In a context of strong development for the Group, Seris' presence on social networks has evolved significantly. This is why, since January 2021, the Seris Group has strengthened its communication strategy on social networks.
The user's guide is therefore a first step to help employees to become more familiar with social networks and to use them in an optimal and responsible way. The three main objectives of the guide are:
Inform
Raise awareness
Support
"Key data, possible formats and objectives of social networks", "Preventing and managing digital risks" and "Why should I be interested in social networks as an employee?" are examples of messages passed within this medium.
If you haven't already done so, we wish our employees a good read.
Thank you for following us and trusting us on a daily basis!