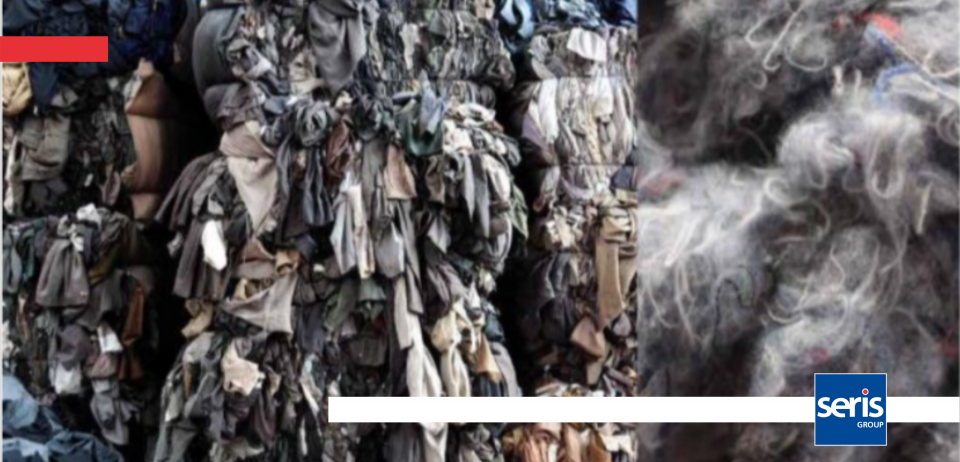 For several years, the Seris Group has been multiplying initiatives to limit the footprint of mandatory professional clothing, as this is one of its main environmental impacts as a security service provider.
In France, more than 7,000 employees wear Seris uniforms: a major challenge in terms of recycling when you consider that this represents more than 1,700 kg of textiles over a year. A uniform collection and recycling system has been in place throughout the branch network since 2017. Carried out with the supplier Mulliez-Flory, the system consists of organising collection points within Seris branches for recovery and recovery by fraying the fabrics.
Seris Belgium also collects used work clothes for recycling with its partner Vanheede Environment Group and has developed a personalised uniform renewal system that is as close as possible to the real needs of agents thanks to an annual points system. These significant actions allow for responsible management of the stock of uniforms and also achieve concrete results:
the textiles of the agents collected are recovered in the form of pellets, used in the cement industry as a substitute for fossil fuels. The residues are reused in cement and concrete,
each uniform purchased for staff contains 15 recycled plastic bottles,
shirts purchased contain at least 50% recycled polyester,
the sports bag given to staff when they start work is made of 100% recycled polyester.
In the Netherlands, a partnership with a supplier was signed in 2018 and resulted in a new, more ethical and environmentally friendly uniform. This contract was extended at the end of 2021 with the aim of further increasing the sustainability of the uniforms and obtaining various quality labels. Finally, in Poland, Seris Konsalnet also entrusts used uniforms to a partner who provides a professional waste recycling service.