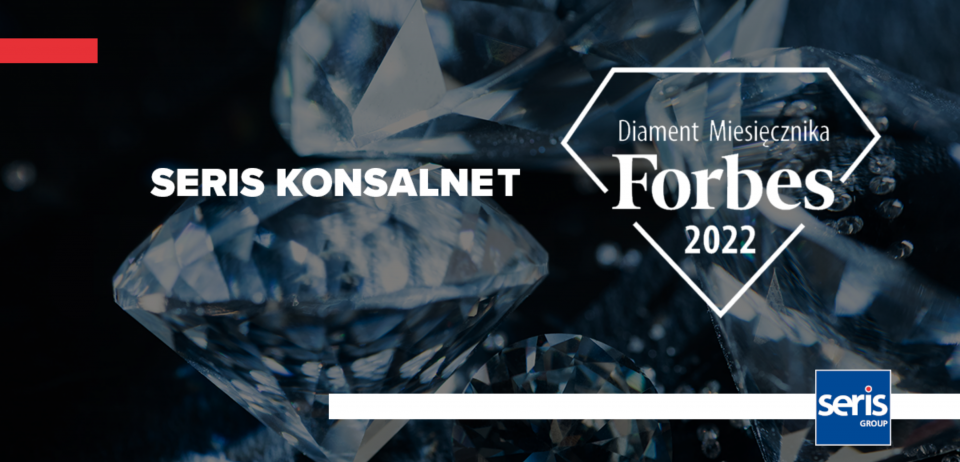 Congratulations to the Seris Konsalnet companies - Seris Konsalnet Ochrona and Seris Konsalnet Holding - recognised by the Forbes business magazine by receiving the title of Forbes Diamond!
Both companies were actually placed in the top 100 fastest growing companies with a turnover of over PLN 250 million (EUR 55.5 million) in Mazowieckie, the most economically developed region in Poland. Almost 20% of the country's companies are registered in this region, so the competition was very strong.
Forbes Diamonds are awarded to companies with positive financial results and credibility. Companies must also have high current liquidity and not be in arrears according to the Dun & Bradstreet Poland rating.
This is another prestigious award from Forbes magazine, which not only confirms Seris Konsalnet's strong and stable market position, but also testifies to the company's consistent implementation of an effective business strategy, even during the difficult period of the pandemic.