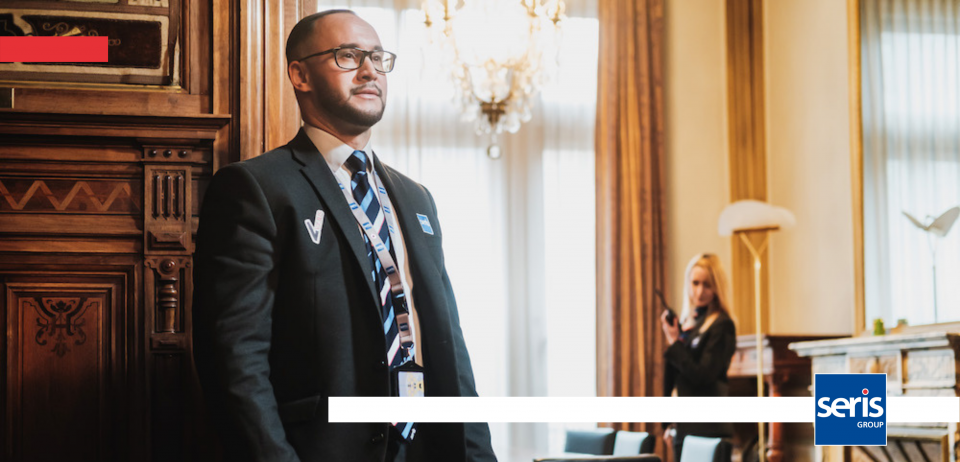 Education, Culture, Houses of Justice, Sport and Youth Aid, the Fédération Wallonie-Bruxelles (FWB) has a wide range of competences within its vast portfolio of buildings for which Seris Belgium provides part of the security:
Security of 12 buildings

Sites with very different functions

Combined guarding skills  
As the security of these 12 buildings with totally different functions is a priority, the Fédération calls on Seris Belgium to provide security guards, surveillance and appropriate strategic advice.
The challenge? Managing the complexity
From ministerial offices to administrative headquarters to youth welfare facilities, all these buildings present different security challenges. Security guards have to contribute to the smooth running of the service in the public buildings and be prepared to deal with visitors who require appropriate management in the services of the Houses of Justice or Youth Care. They must also be able to react quickly to changes in the working methods of the various public services, particularly in the wake of the global pandemic.
"Given our wide range of skills, we found in Seris Belgium a security partner who could meet our needs in a comprehensive and strategic way, while addressing the site-specific challenges in a distinct and focused manner. The team is also very important, the agents are the face of a security service (like Seris and the Federation) and therefore need to be easily 'approachable' (affordable/benevolent)." Vincent Royer, Security Market Manager at the FWB
Seris Belgium is therefore in close contact with the Fédération in order to be able to respond as well as possible to the various requests. A manager is appointed to supervise the various projects and to centralise feedback from the agents and their tools as well as statistics on (avoided) incidents. This feedback is then consolidated. This feedback is then consolidated and used to formulate regular strategic recommendations for optimisation.
Future-proof through continuous optimisation
The implementation of new systems is currently being studied to strengthen this optimisation. For example, Seris Belgium is examining systems for visitor management at certain sites, as well as ways of making officials aware of certain challenges in order to avoid incidents.