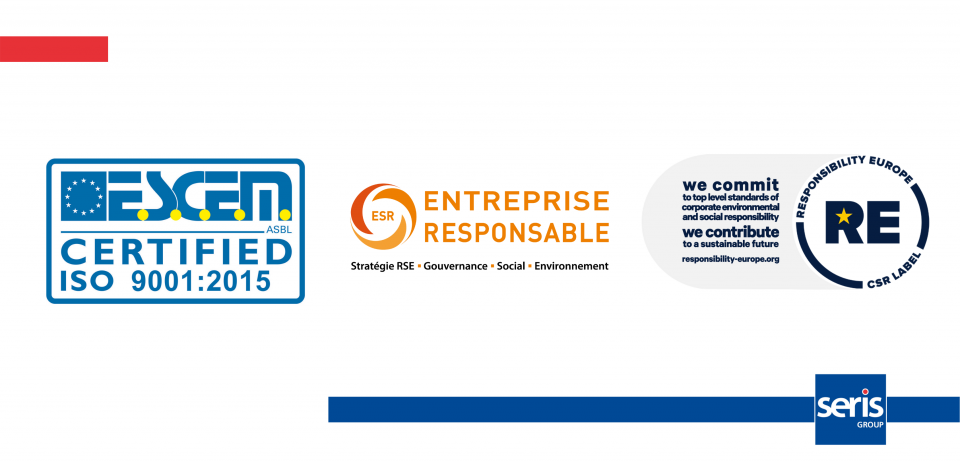 Following audits carried out in December 2021, Seris Luxembourg has obtained two official recognitions: a quality certification and a label in the field of sustainable development which reveal the quality of its commitments, know-how and skills.
Seris Luxembourg has thus obtained ISO 9001:2015 certification. This internationally recognised standard guarantees that its services meet the needs of its clients thanks to an effective quality management system.
Seris Luxembourg has also been awarded the ESR label, Entreprise Responsable, for a period of three years by the INDR - the National Institute for Sustainable Development and Corporate Social Responsibility. This label distinguishes socially responsible companies that have made the necessary efforts to respect their commitments (CSR strategy, governance, social, environment).
Seris Luxembourg thus has access to the international Responsibility Europe recognition, created on the initiative of the AFNOR Group (France), the INDR (Luxembourg) and Ecoparc (Switzerland). It brings together leading CSR labels that demonstrate real added value and contribute to the UN's Sustainable Development Goals (SDGs).
These are fine complementary recognitions that crown the actions undertaken for several years in terms of both quality and sustainable development. Congratulations to the teams!