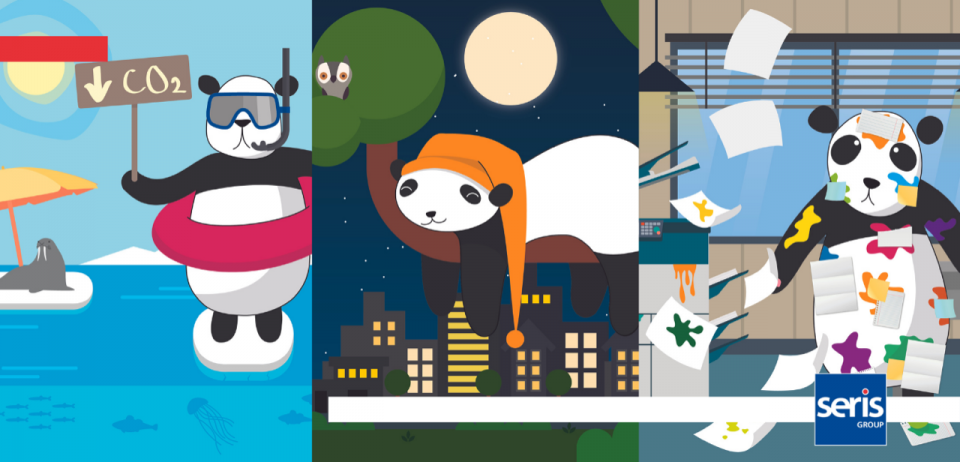 Motivated by the desire to act in a responsible and sustainable manner, the Seris Group has adopted a voluntary Sustainable Development approach, reconciling social, economic and environmental imperatives. Within the framework of its activities, the Seris Group considers the environmental dimension and monitors its main impacts while seeking to limit them.
With the aim of raising the awareness of all its employees to anchor environmental responsibility in its practices, the Seris Group has chosen to launch, on the occasion of the high point of the European Sustainable Development Week, a wide-ranging campaign to raise awareness of eco-actions in all its European subsidiaries. For this new edition, the theme of the ESDW is "Acting Everyday", the ideal opportunity for Seris to highlight the good daily reflexes to adopt at work.
The campaign reminds us of the good habits to adopt in terms of eco-gestures at work on the following subjects:
- Travels, let's change our habits!
- Paper, let's have the black and white reflex!
- Energy, let's save it!
- Office automation, beware of the drift!
- Water, let's preserve our resources!
- Waste, let's protect our environment!
The main theme of this awareness-raising campaign is the slogan "Let's reduce our footprint" associated with the visual of a green panda footprint. This is a strong symbol, as the panda is still one of the most endangered species in the world.
Every Tuesday until 02 November, a thematic poster will be unveiled on our social networks, notably on LinkedIn: https://bit.ly/3nEnRHW