Since the creation of the company, the service vehicles have been the true allies of the teams and testify in pictures to the evolution of our profession... From the simple on-board radiotelephone at the start of the 60's to today's high-value-added equipment, which enable monitoring teams to improve responsiveness and efficiency during monitoring missions.
A few snapshots of the period to remember the path we have travelled!
The Renault 'Estafette' (top left) was used to serve the various surveillance stations. For two decades, more than 500,000 units of this popular utility vehicle were produced. It transported not only artisans and traders, but also, with its 8-seater version called "Alouette" (Skylark), many gendarmes and fire fighters.
The Ford Transit (top centre) was used mainly for the transport of funds, thanks to its bulletproof armour and its permanent radio contact.
Finally, the Toyota (top right) used for surveillance rounds.
The following photo shows the more recent vehicles currently used for mobile security services, which have become truly valuable to their users.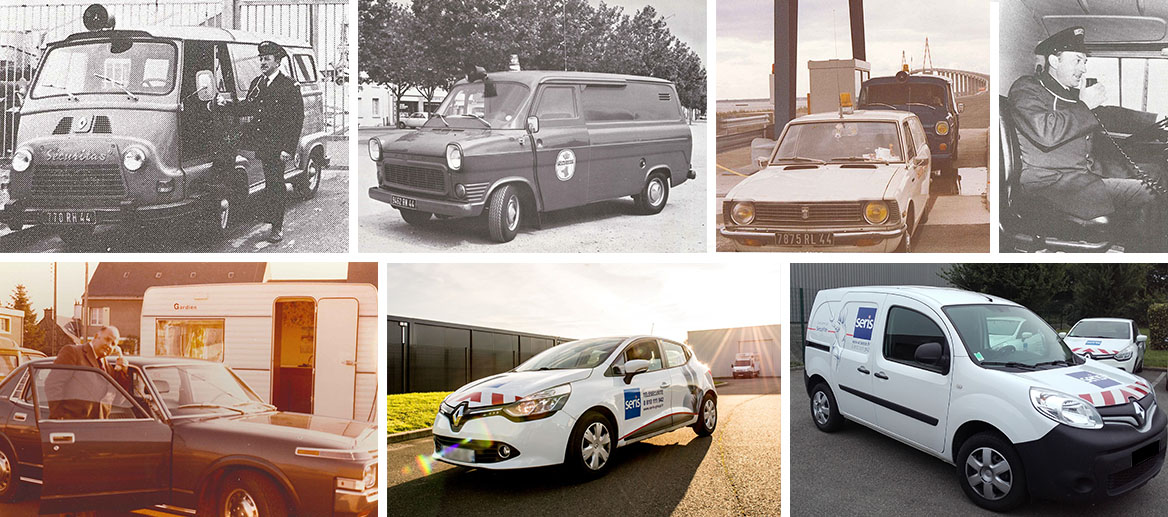 Would you like to share the road together? Join us!